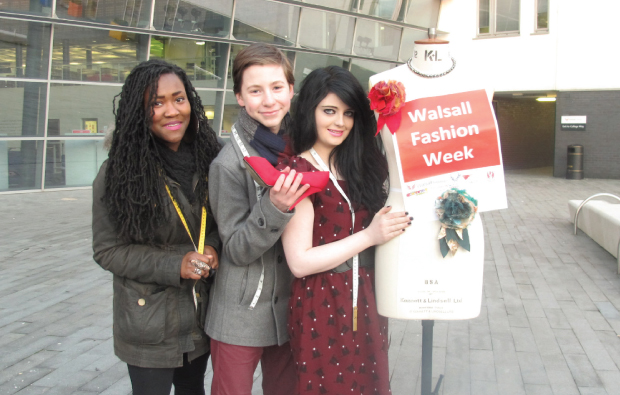 A Midland student bucked the trend by becoming the first at her college to put on a fashion week.
Chloe Adcock, a business student at Walsall College, came up with the idea after staging a few smaller fashion shows for a local clothes store. She teamed up with fellow student Dermot McNamara and the pair successfully hosted a six-day charity event featuring catwalk shows, style advice, hair and beauty demonstrations and an exhibition of vintage fashion, plus celebrity guest appearances.
Chloe, who has also set up her own modelling agency, said: "I eventually want to go into event management and this is a great way of getting work experience.
"I also realised that there has never been an event like this in Walsall so thought it would be a great way to bring the community together and showcase the talent of young local designers."
Fashion students from the college styled models backstage and showed visitors how to customise clothes while funds were raised for a different charity each day including Acorns Children's Hospice and Action for Children.