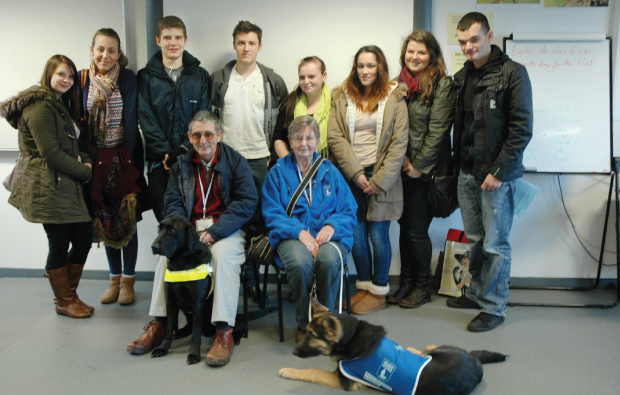 There was animal magic in the air when students learned about the life-changing difference guide dogs can make for blind people.
A session on understanding guide dogs and the needs of the visually-impaired took place at Basingstoke College of Technology.
Level three animal management students heard from Brian Martin, and his guide dog, Gus, came along too with Ellen Young from the Guide Dogs Association. She brought Enzo — a dog currently in training.
Brian explained how a dog is trained and spoke about his own experience of becoming blind, and how Gus had given him his life back.
"I simply cannot tell you what Gus gives to me in terms of quality of life," said Brian.
"I would never be able to do the things I do without him. He makes everyday things possible like going to the supermarket. To me, he is priceless and to be able to trust him as I do is a gift I never take for granted."
Matthew Simonds, lecturer in animal care, said: "It was great for students to learn more about guide dogs, their training, and the financial considerations."