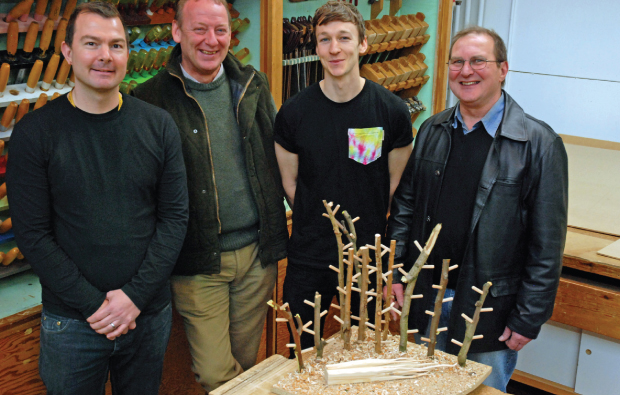 A woodland memorial seat designed by a Warwickshire student is to take pride of place in the grounds of a country park.
Jan Waterston, 25 and a furniture craft student at Warwickshire College, had his design chosen after a challenge was set to get crafters out of the workshop and into the woods to design a bench for Coombe Abbey Country Park, in Coventry.
The bench will be a memorial to the parents of Keith Sealey, from Lutterworth-based furniture makers, Sealey Furniture.
Jan, from Birmingham, said: "I'm just thrilled that I'm going to have the opportunity to take this design and bring it to life. I'm going to be able to see it in a really special landscape."
Keith said he wanted to do something to remember his parents and as a furniture maker thought it would be "really nice" to
do something celebrating their work in Coombe Park.
He added: "We were blown away by both the quality and originality of the designs that the students have come up with in quite a short period of time — I'm seriously impressed."