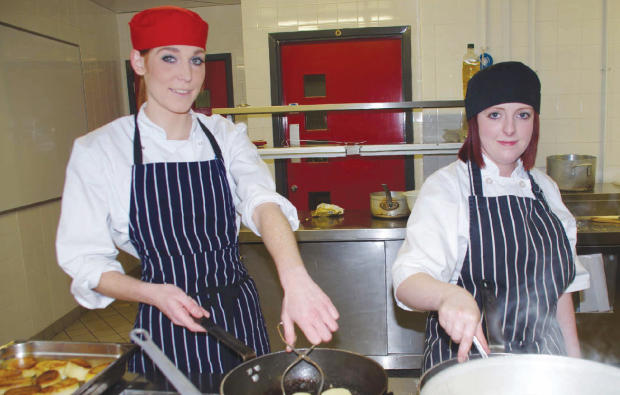 Fifteen catering students from Cheshire are learning all about Spanish culinary delights as they get insider knowledge of the hotel trade.
Hospitality and catering students from Warrington Collegiate are in Granada for a three-week work placement to work front of house, on food preparation and patisseries and confectionery, among other duties.
David Chapman, chef lecturer at Warrington, said: "Spain is one of the most widely visited countries within the EU.
"This will give students a taste of what it would be like to live and work in Spain, which may impact on the choices they make about their future.
"They will gain knowledge of Spanish culture and cuisine while developing additional skills which will contribute to their course and qualification."
Hospitality and catering student Shannon Benson, 18 and from Warrington, said: "I'm thrilled I've been given the opportunity
to participate in this venture. I hope this
will lead to many exciting prospects in the near future."
To prepare, students have undergone six weeks' intensive training in Spanish cuisine, culture and language. They are due back in a fortnight.