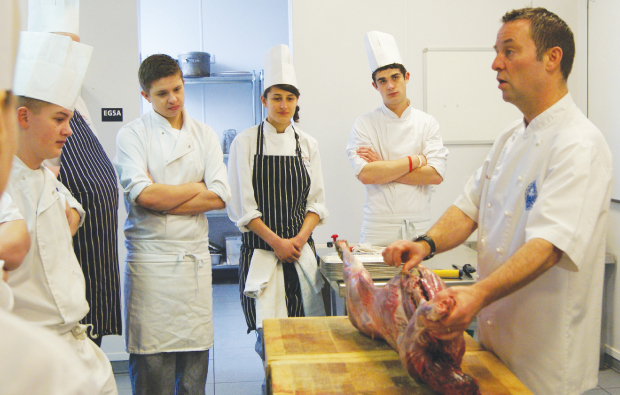 Game was on the menu as Midland students learned the tricks of the butchery trade.
Stratford-upon-Avon College's advanced culinary diploma students took part in a game master class run by Lee Maycock, from the Countryside Alliance's game-to-eat initiative.
The one-day workshop, held in the college's kitchens, aimed to give students an insight in how to prepare and cook a wide range of game, from woodcock to venison.
Mr Maycock said: "The game marketplace in the UK is worth £84m and is growing 15 per cent year on-year as people experiment with different types of food.
"Being invited into the college is great as we get the chance to work with the next generation of chefs, making sure they understand how to properly prepare and cook game."
Student Matt Byrd said: "Hearing about game from an expert makes it much more real because Lee deals with it every day.
"The most interesting part of the workshop is that it has changed my perspective on this area of food. I now really understand how much work it takes to keep and rear game, and I am much more confident."