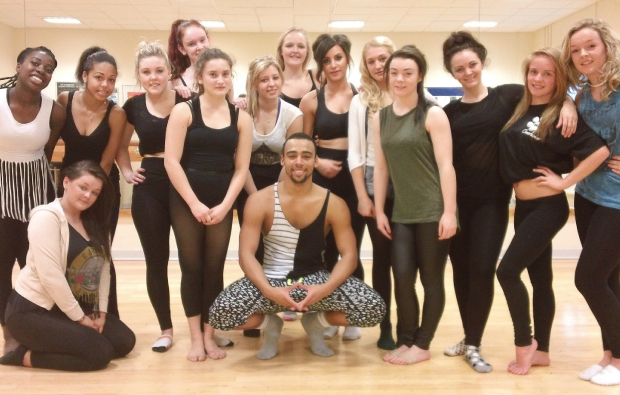 A London-based dancer who is about to hit the West End returned to his Gloucestershire college roots to pass audition tips onto current students.
Michael Stewart, from the URDANG Academy, was at South Gloucestershire and Stroud College to speak to level three dance students.
The 20-year-old, who has won a role in the musical, Ghost and has previously performed in a show featuring Got to Dance judge and former Pussycat Doll Kimberly Wyatt, ran mock audition classes.
The aim was to give the youngsters a real life experience of what to expect at interviews and auditions as they prepare for higher education.
Tutor Danny Burnham said: "It is always nice to see ex-students return to the college and share their stories and knowledge with the students.
"Michael has excelled himself and achieved an ambition he dreamed of.
"Our extended diploma dancers have experienced what it is like at a dance school audition and this experience will undoubtedly support them in the progression applications."