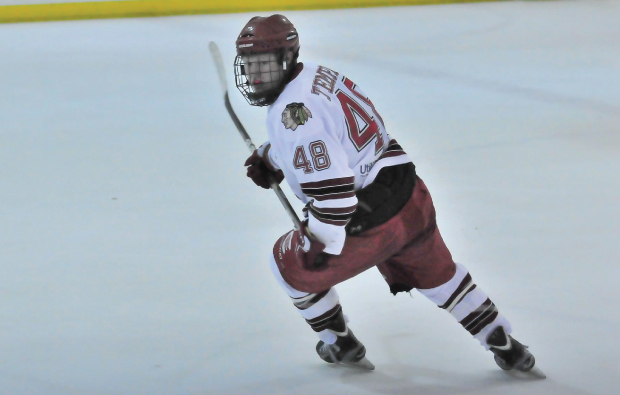 Sporting success came as no shock for two electrical installation students from Surrey.
Dedicated 17-year-olds Jack Franklin (see front page) and Eddie Temple, both from Guildford College, have excelled in their fields.
Jack, from Guildford, has returned from the European Karate Championships, in Austria, with a bronze medal having competed for England in the 16 to 17-year-old Kumite, or fighting, category.
"It proved that all the training was worth it and helped to repay everyone who has helped me," said Jack.
He trains up to four times a week as a member of Guildford Wado Kai Karate Club, a member of the England Wado Kai Karate Federation.
Meanwhile Eddie (pictured above), from Woking, has become the youngest member of the Streatham Redskins ice hockey team, which he joined from Slough ENL Jets.
He scored 22 goals in just 14 games for Slough in his age group last season.
"Being only 17 gives me plenty of time to move up the lines and I feel this is the right move for my development," said Eddie.
"I am very pleased to be a part of the team and I can't wait for the season to start."