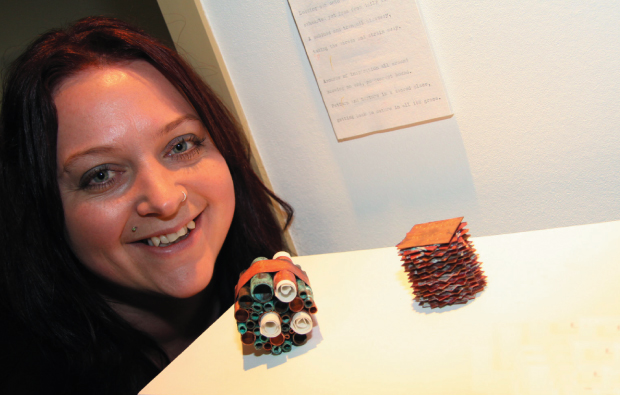 Textile students have been helping to show off the softer side of a town made of steel.
Cleveland College of Art and Design students produced work for a special exhibition featuring a collaboration of artists celebrating the former mining town of Middlesbrough.
Come and 'Ave a Go If You Think You're 'Ard enough runs until February 8 at The Heritage Gallery, Cargo Fleet, Middlesbrough.
Tutor Rebecca Rowe created a montage of embroidery with the help of students studying print making and embroidery embellishment, including her mother and sister, Dorothy and Rachel Colley, and fellow textile fans Carol Docherty and Hayley White.
Work ranged from a portrait of footballing legend Brian Clough and the Transporter Bridge to Linthorpe Road and the Dorman Museum.
"All the students seemed to enjoy the course and it was great to see their work exhibited for the first time," said Rebecca.
Exhibition organiser Hugh Mooney said: "Middlesbrough was never pretty. We had mining until the 80s, strong iron and steel industries until the 80s, thriving ship building and ports until the 80s — all that has gone, but we still have an instinct for survival."