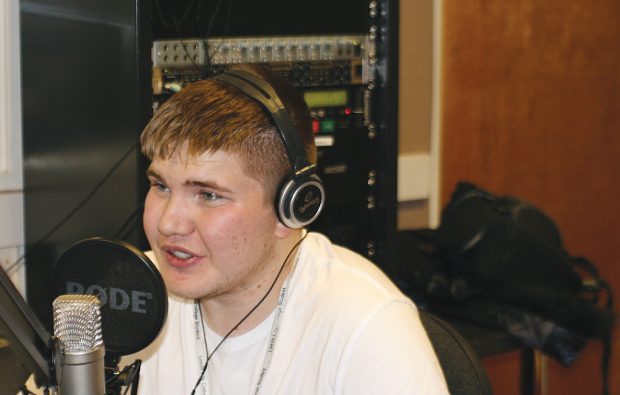 A group of students are "trailblazing" the way for future broadcasters after launching their very own radio studio.
Leeds City College creative media students are taking over the airwaves at Yorkshire Radio to launch a weekly show featuring current affairs, music and more.
Digital radio station listeners will be able to tune into Leeds City College On Air every Sunday to hear broadcasters such as level three BTec Creative Media student Callum Ronan, 19.
He said: "I absolutely love radio. I have been brought up with it and always found the personalities such as Scott Mills and Steve Wright people I aspired to be like.  My tutors Nigel Schofield and Andy Lunn have been really good people to work with, and have given me a lot of guidance in becoming a better presenter. "
Ben Fry, Yorkshire Radio's station director, said: "I think what we are doing is trailblazing and the students have really exceeded all my expectations so far and seem to be improving as each week goes by."
The programme is on at 7pm on DAB Digital and Sky Channel 0209.