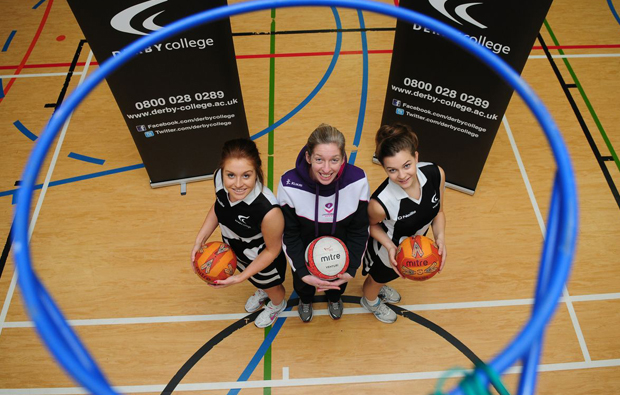 Sporting Midlands youngsters have scored a studies boost with a post-16 netball academy.
Derby College has teamed up with the Derbyshire Netball Association and Derbyshire Institute of Sport to set up the academy for players aged 16 to 19.
The team will play in the British Colleges Netball League and give players the opportunity to progress into elite level squads.
They will also study a course of their choice at Derby College, with netball training and games arranged around their academic timetable.
Academy head coach Liz Alsop said: "The academy will result in more young women continuing to play netball at an age where traditionally they may leave the sport, while also giving more young women with a talent for netball the opportunity to be selected at regional level and beyond."
Former England netball captain Olivia Murphy said: "It will be a fantastic opportunity for players to receive dedicated additional coaching and support which could really make a difference in helping them reach their full potential."
The academy is due to open September 2013.