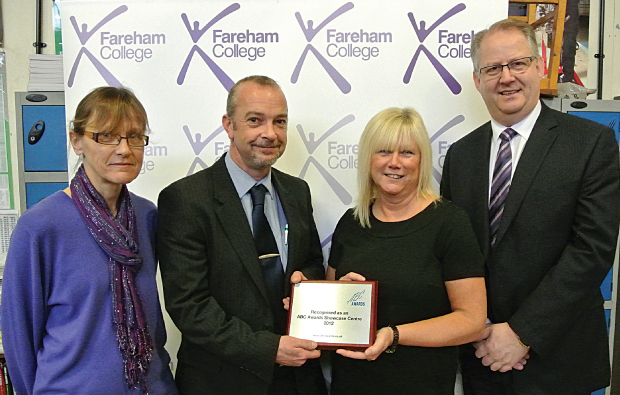 A college in Hampshire is the only institution in the country to have its motor vehicle department named as a "showcase centre".
Fareham College was bestowed the title by ABC, the awarding body for a number of motor vehicle qualifications.
ABC chose Fareham after looking at the college's Ofsted reports and now the centre will act as ambassadors for each region in England and Wales with the aim of other colleges becoming showcase centres. The status will last two years.
Head of Motor Vehicle Studies, Paul Brimecome, said: "This is recognition for the work we have previously done with supporting other centres and will also mean that if any other centres require support we can help them in the future. It will give me a chance to showcase the success of our motor vehicle students into work and higher qualifications."
"We are really proud of the beginning we give to our Skills Academy students and some have progressed really well in the trade."
Bernadette Done, business development manager, at ABC Awards, said: "We were delighted that we could nominate Fareham College for this status."