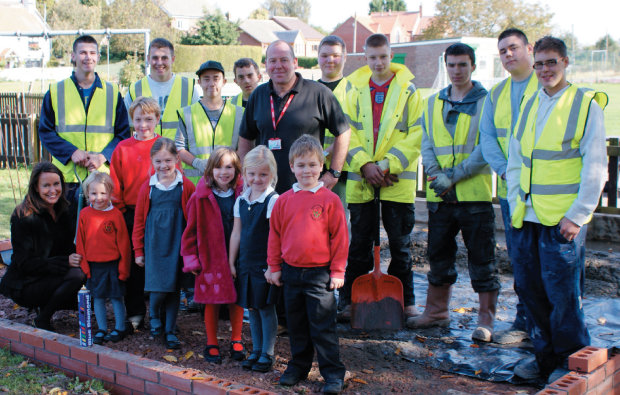 Midland construction students have been transforming neglected land into a play area for local schoolchildren.
North Nottinghamshire College students built a log cabin for environmental work and a pond for North Wheatley Primary School. Future plans include a lookout tower, an area for den building, a play tunnel and a range of outdoor musical instruments made from reclaimed materials.
"Most of the young people on the programme have come to college having been out of education for some time and have returned to learn valuable vocational and life skills," said Mick Putland, a college project worker.
"This project has enabled them to practise their construction skills and has increased their employability skills by giving them the opportunity to gain experience of construction in the field."
Joanna Hall, North Wheatley's headteacher, said: "It will all make such a difference to our pupils. We are extremely privileged to have the opportunity of developing such great community spirit by working closely with
the college."