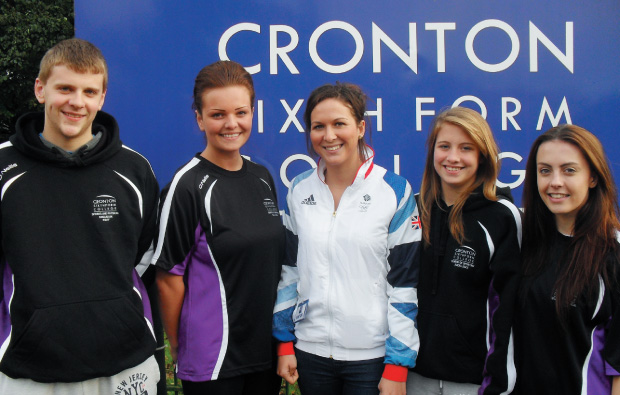 Olympic cyclist Lucy Martin went back to her roots when she dropped in on a Cheshire college.
Lucy talked to sport students at Cronton Sixth-Form College, where she studied A levels four years ago, about the commitment and training required to compete at the highest level.
"It was great to go back and see all the fantastic new facilities and new practices the sports department has to offer students, "she said.
"It was lovely to talk to the students and answer all of their questions. I hope I have managed to inspire and to encourage them to follow their sporting dreams."
She said when she was a student at Cronton, she adapted her timetable to fit in with her training. "All that hard work and support paid off," she added.
Hollie Bousfield, a national taekwondo champion who is studying a diploma in sport development and fitness at the college, said: "It was brilliant to be able to speak to Lucy and find out exactly what it takes to get to the top of your sport. I'll be taking all of the advice on board and hope that it will help me follow in Lucy's footsteps."