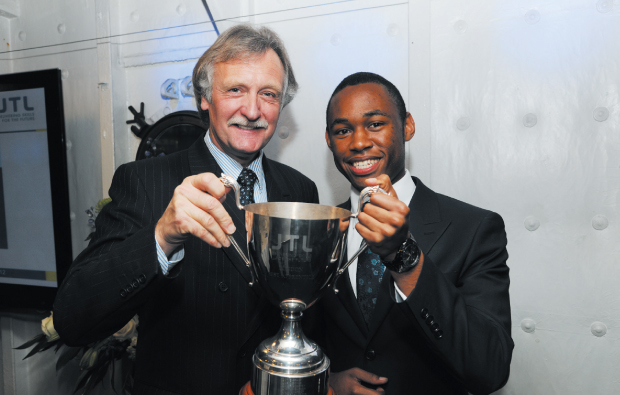 A London student has scooped the top prize at an awards ceremony for JTL electrical apprentices.
Giannini Chambers, 21, was named the capital's best apprentice at the training charity's London Regional Awards for electrical installation. The ceremony was held on HMS Belfast.
As well as being handed a trophy by Denis Hird, JTL's chief executive, the College of North West London student was also presented with £700.
"You get out of an apprenticeship only what you put in … and the harder you work the more you receive," said Giannini.
"I am incredibly pleased with my award and am proud of what I've achieved so far, but am mindful that where I am is not the end but the beginning.  I am very grateful to those that have helped along the way."
Giannini has studied electronics, welding environmental technology and, currently, a BTec level four HNC diploma in building services engineering at North West London. He has been at the college for four years.
Pat Leavey, technology head of faculty, said:  "Giannini has high aspirations and is extremely conscientious. He'll go far."