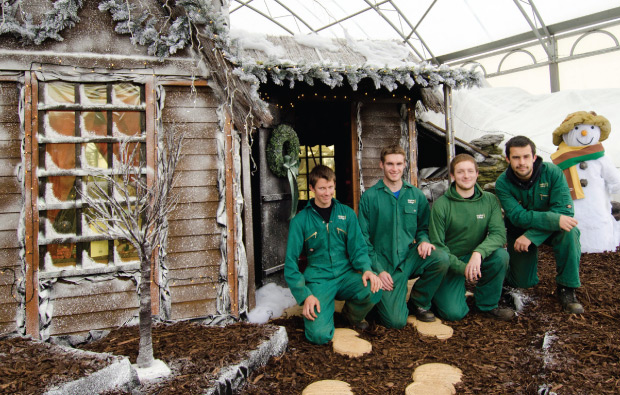 Santa is home for the holidays in a Northamptonshire college's winter wonderland.
For the past six weeks construction, horticulture, floristry and animal welfare students at Moulton College's commercial garden centre have been designing and building a thatched cottage and sleigh for Father Christmas, plus a stable for his reindeer.
"From the original idea of making this a special Christmas event for visitors to the garden centre, the students drew up the plans for a winter wonderland and Victorian market," said Simon Millar, the garden centre's commercial manager.
"Commercial experience is a vital element of all courses at the college and this has brought together planning, team work, budgeting and resource management."
Students also built a ski slope with a
chairlift for the elves, a life-size Rudolph to keep an eye on the present-filled sleigh and giant snowmen. Hand-made wreaths, decorations and hampers will be on sale at the Victorian market.