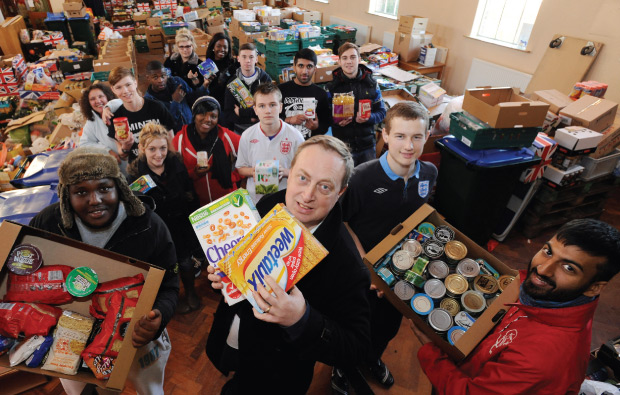 When the Coventry Foodbank Warehouse was inundated with tins and jars of food after appearing on a BBC documentary, 12 students from the Peter Jones Enterprise Academy at City College Coventry stepped in to lend a hand.
"It made us realise how lucky we are to be looking forward to a Christmas with good food and presents," said student Will Macarthur, 20.
The students have also set up a collection point for the Foodbank at the college.
Angela Lamb, business enterprise manager at the academy and a lifelong resident of Coventry, said she is "always saddened" by the numbers of people in the city who are struggling."
"Volunteering at the Foodbank provides the perfect way for our students to make a real and valuable difference to the lives of many in our city, at the same time as fulfilling their charity challenge."