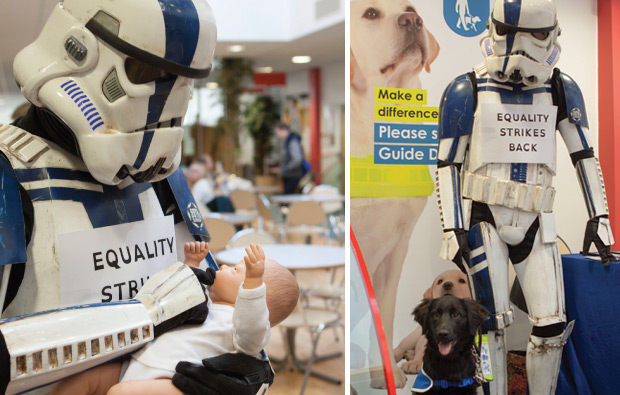 A robot and puppies recently helped students at Sunderland College to fight inequality.
They thronged around a life-size replica of a stormtrooper from Star Wars and learned how to handle guide dog puppies. Both were at the college to raise awareness of prejudice for Equality and Diversity Week.
"We've learned about different cultures and foods — and got henna tattoos. It's even made me understand the importance of buying Fairtrade food," said hairdressing student Charlotte Lauren, 17.
Charities, such as Young Asian Voices and Amnesty International, also gave talks to students on how to challenge stereotypes.
Joe Leggett, director of learning support at the college, said the week was a chance to celebrate the local region and to showcase the work being done by charities and the community.
"Our students really enjoy the week, making the most of the opportunity to get involved, learn about the important issues surrounding equality, have their say and make a difference."