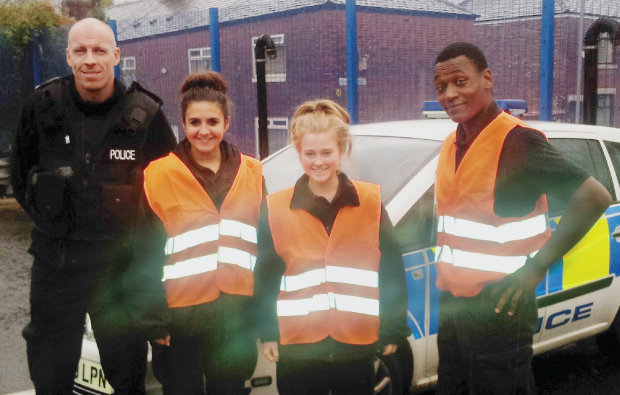 Greater Manchester students brushed up on their street art skills for a BBC television show.
The One Show enlisted the help of Hopwood Hall College art students for a programme on the street artist Walter Kershaw, famous for his murals of Trafford Park during the 1980s and 1990s.
The BBC filmed their progress over two days as the nine students re-created images on the outside of a house in Rochdale, including one of a Lancaster bomber.
"Although it was freezing, it was a great experience," said fine art student Jeigar Stead, 17, from Littleborough. "It was really interesting to work on such a large painting — we have done big drawings before… but nothing quite this big."
Mr Kershaw also visited during filming. Mike Simpson, the college's programme manager for art and performing art, said the artist was very impressed with what the students produced. "He said the colours were fantastic. He gave them advice on shading — and a top tip of putting antifreeze in their paint."