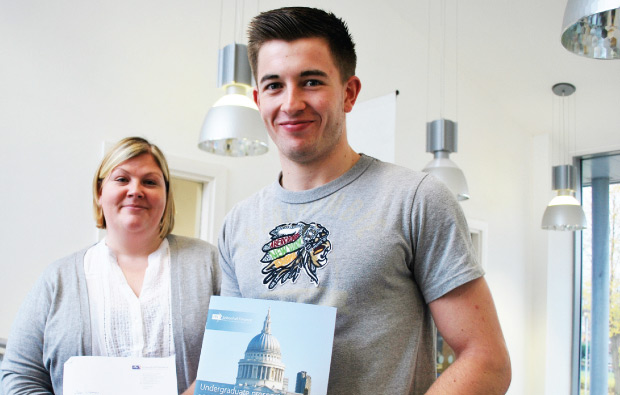 A Cheshire economics student has scored one of the highest marks in a finance exam.
James Anderson, 18, made it into the top 1 per cent of grades for his Level 3 School of Finance certificate. "I want to be an investment banker because I want to be living in the City and like the look of the lifestyle," said the Priestley College student.
James will be awarded a £750 scholarship if he chooses to study one of the School of Finance's degree programmes. And he'll pocket another £750 if he achieves top marks in his Financial Studies Diploma.
James, who attended Bridgewater High School in Warrington, is now hoping to go to the London School of Economics.
On top of his diploma in financial studies he is taking A levels in economics, geography and business at Priestley.