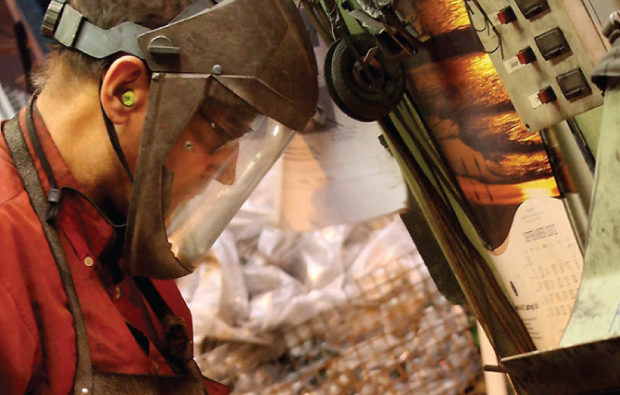 A West Midlands student has engineered himself a place in the finals of a national photo competition.
Shane Butler is in with a chance of winning £5,000 worth of Canon photography equipment at manufacturing firm EEF's Made in Britain Photography Awards.
"I have a real interest in photographing anything that's a bit quirky and slightly different from the norm, so really enjoyed taking part in this competition and I am delighted to have made it through to the final," said the 19-year-old Walsall College student.
Budding photographers were asked to take a snapshot of a product or component invented in the UK. Shane's shortlisted photographs were taken at manufacturing firm Chamberlin and Hill, based in Walsall.
"I chose Chamberlin and Hill as they have a great facility that gave me the opportunity to experiment with light, shade and reflections," he said.
Photography lecturer Ian Male said: "Shane is a very talented photographer with a great future ahead of him and we wish him the best of luck in the competition."