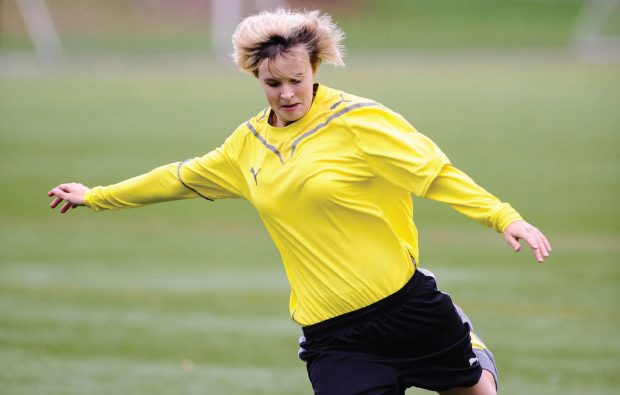 A new women's football team is on the scene in Yorkshire.
Thanks to Sheffield College principal Heather Smith's decision to free up Wednesday afternoons on the timetable for sport, students at the Hillsborough campus have been competing against colleges across the country.
The under-19s women's football team, coached by sports lecturer Leanne Taylor, had their best score to date a couple of weeks ago, beating Bradford College 9-3.
Team captain Rebecca Vickers said: "Playing in the league games is a great opportunity for us to enhance our practical skills. I'm really pleased with the team's performance so far.
"We were really on form against Bradford, and by putting their heads together and working hard they made the score 9-3 at the final whistle."
Heather Smith said: "I am delighted that our students now have the opportunity to improve their skills and play to a high standard in competitive sports leagues against regional colleges. This move complements their academic education and enables them to get even more out of our excellent training facilities."