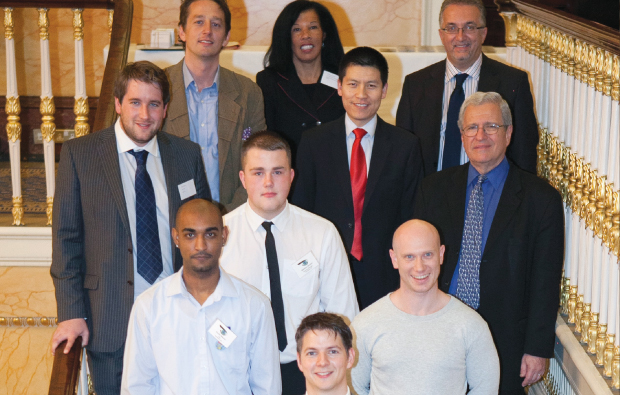 East Midlands students have beaten off stiff competition from more than 160 college teams from across the country to win a trip to New York after impressing judges in a Dragon's Den-style business competition.
The team of three New College Nottingham students pitched their idea for a mobile phone app that safeguards children to a panel of business experts at the Institute of Directors' head office in London.
Construction students Darryl Whitworth, Austin Watson and Matt Newton, came up with a special transmitter that can be attached to a child in the form of a watch, hair bobble or shoe laces, and alerts the user if the child leaves a predetermined distance from the mobile phone.
"It's still sinking in that we have actually won. There were so many fantastic business ideas that I never dreamt we would get this far," said Darryl.
"I've enjoyed the whole experience. Working together with my two team mates to come up with our concept has been great and I'm looking forward to progressing our idea further."
The winning team will travel to New York next year to present their idea to an American judging panel and will be in with the chance to win $100,000 as capital for their business.
The MarketMaker Experience competition was sponsored by the Gazelle Group.