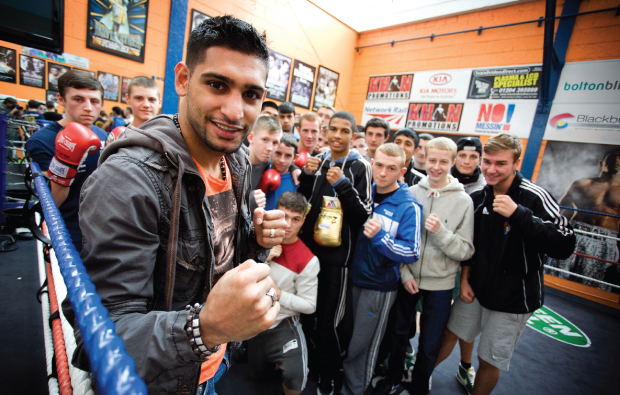 A boxing world champion and Olympic medallist traded punches with Greater Manchester students.
Bolton College sporting excellence students were knocked out when Amir Khan dropped in on their training session.
One of the students put through their paces in the ring by the boxer was Luke Wilkinson, 18. "It was fantastic to have the opportunity to meet Amir Khan and ask for his tips on how to get to the top. As a lad from Bolton, who has become such a successful sportsman, Amir is a great inspiration to us," he said.
Ben Blocksidge, curriculum leader of sport and public services at the college, said: "It was fantastic to see the students so encouraged by someone who is both a local hero and a worldwide champion. The boxing academy is an example of a true sporting legacy, and Amir is an inspiration to others who are looking to follow in his footsteps."
Bolton College's boxing academy is run in association with the community boxing gym Gloves, which Amir is a patron of.