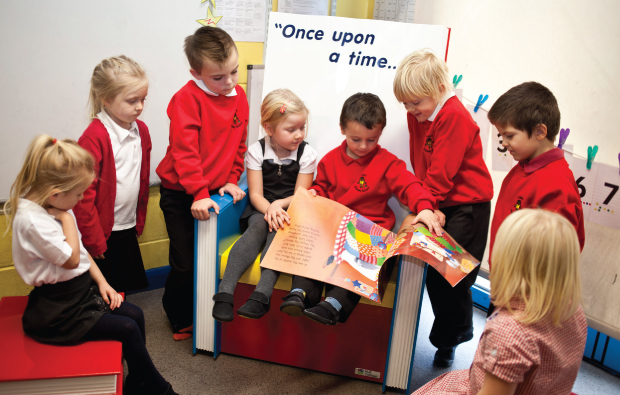 Construction students at a Yorkshire college have come up with a novel idea for children at a local primary school.
Brightly coloured storybook themed furniture was handcrafted for Craven Primary pupils by Hull College students — including a full-sized chair shaped like an open book.
Four-year-old Lacey Blackford could not wait to take a turn sitting in the storybook chair. "I love storytime, it's my favourite bit of the day," she said. "My favourite thing is the big chair, but I like the little books too. My favourite kinds of stories are ones about princesses, because I really like princesses."
The seating is the start of a partnership between the school and the college. Students have already been commissioned to create more items, including a pint-sized kitchen and a wooden train.
College student James Tock, 15, said: "I like that fact that we're making something for little kids to enjoy; you work harder and take pride in your work when you know it's really going to be used."
The primary school got in touch with construction tutor Darren Storrer when his department hit the local headlines for creating a state of the art flight simulation room for the college's travel and tourism students.