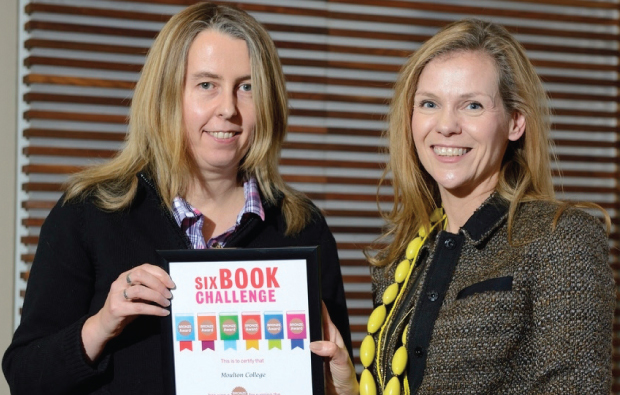 A Northampton college has been given a trophy for helping improve adult literacy.
Learning adviser Joanna Aynsworth at Moulton College was presented with the bronze award by bestselling novelist Adele Parks at the Six Book Challenge in recognition of her work helping 64 adults get back into reading.
"I've met hundreds of emergent adult readers in libraries, workplaces and in learning centres during my time as Ambassador for the Six Book Challenge and I've found the experience extremely humbling," said Adele Parks.
"It's been a pleasure watching people discover reading for the first time and I've encountered a lot of under-confident and disadvantaged people who, by improving their reading skills, have drastically improved their opportunities in life."
Skills Minister Matthew Hancock spoke at the event celebrating the fifth year of the scheme, which lets unconfident readers pick six books of their choice and record what they think in a diary.
"I welcome The Reading Agency's campaign which is not only helping people to learn to read, but also giving them a desire to read. By improving the literacy and numeracy skills of the nation, we can transform people's prospects, create a more highly skilled workforce and boost economic growth,"  he said.