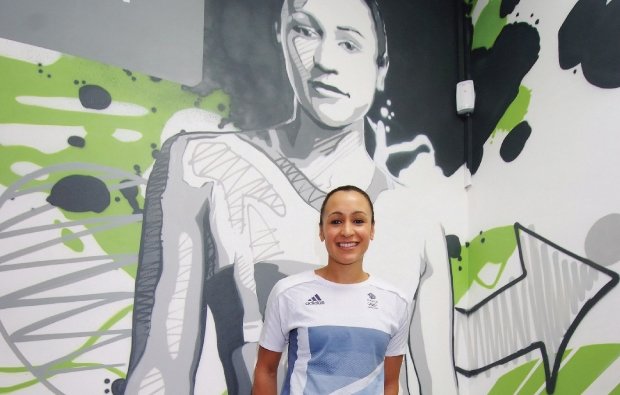 A sports hall at Chesterfield College has been renamed to honour Olympic gold medallist Jessica Ennis. The heptathlete, who visited the college for the first time this month to open its new "heart space", library, and guidance centre, said that she felt "very special".
The college's performing arts students gave a concert before Jessica took part in a question and answer session. She then toured the new building that will provide students with a space to study, eat, socialise and receive advice on their studies and career path.
Then it was a case of seeing double at the renamed sports hall when former art student Pete Barber of Urban Canvas presented his mural of Jessica for the hall corridor (see picture).
She ended her visit with sports staff and students who were holding athletics sessions with local primary pupils. Jessica said she was impressed by the new building — "it looks really bright and modern. It's nice to see what they've done, it looks amazing."
Principal Trevor Clay said students would now have a bright, modern, informal space in which they could study and socialise. "It feels like the heart of the college, hence its name 'heart space'. Everyone is delighted that Jessica was able to launch the facility for us."