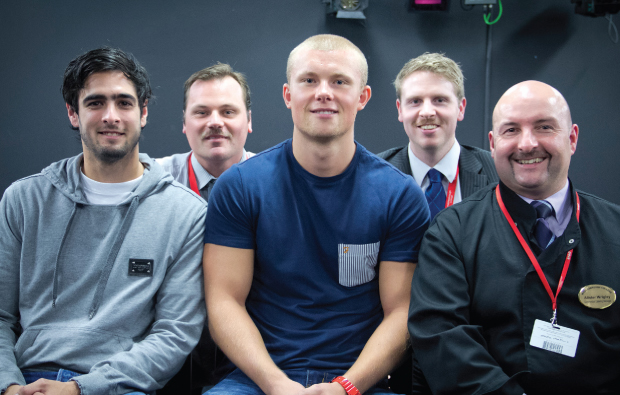 November becomes Movember for many men as they valiantly grow moustaches to raise money for charity. Staff at Middlesbrough College got in on the action — with support from two Middlesbrough Football Club players who helped to raise awareness of men's health, including prostate and testicular cancers.
No subject was too tough to tackle for players Rhys Williams and Curtis Main.
Changing room banter, team talks, the size of the crowd and away fans' chants were just some of the subjects covered during a question and answer session.
"I've known a few Aussie footballers who've had scares relating to testicular cancer, and I'd tell anyone to get themselves to the doctor when they first suspect something might be wrong," said Rhys, 24.
Middlesbrough College FC coach and former Boro player Neil Maddison also pitched in at the event, with comedian John Ryan.
The get-together featured moustaches of every shape and size, including impressive facial adornments sported by Tom Metcalfe, college project manager, Alister Wrigley, commercial catering manager, and Steve Ankers, deputy director of construction — all members of the college's "Mo Bros", a group who started November clean-shaven but who have groomed their facial hair for the past month.