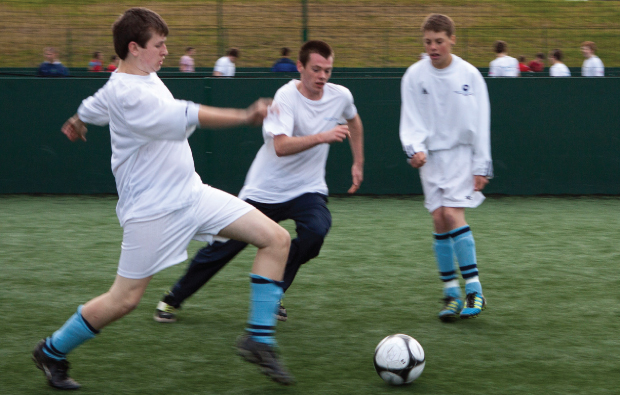 Colleges from across the North East were on to a winner when Sunderland College organised a five-a-side football tournament for students with learning difficulties and disabilities.
A group of student volunteers organised the contest as part of a Together Activity Group (TAG) scheme.
Project coordinator Rachael Smales said the tournament had been a huge success. "Many of the students taking part have not got involved in organised sporting activities before," she said.
"They all really enjoyed the experience and it is great the other colleges from across the region are willing to get involved."
She said that Sunderland aimed to give students the best college experience possible, "no matter what their interests or attainment level".
The student volunteers have also organised Zumba classes, breakfast clubs and gym sessions. Former student Konnor McCully is a TAG project volunteer who became involved through Durham FA's Football Foundation Programme. "The whole day has been fantastic, it could not have gone better," he said.
"I love volunteering with the TAG Project; it is fun, exciting, and great teaching the students skills within football. I have learnt a lot too."
Tyne Met College won the tournament final, beating Sunderland College 3-1.