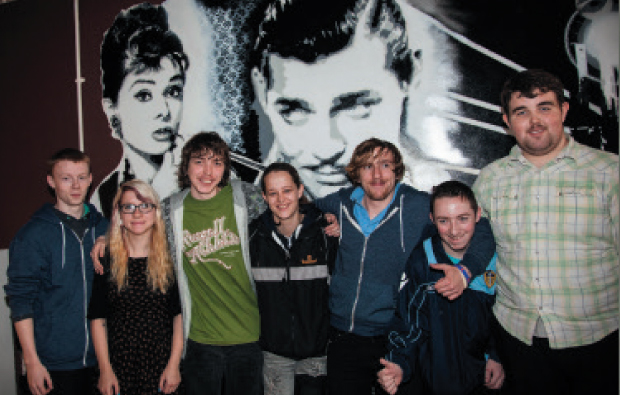 A community centre now has its own movie theatre thanks to ten West Yorkshire students.
The Prince's Trust Team at Leeds City College installed a high definition projector, sound system, created a mural of movie legends, and put up drapes for the cinema at Kentmere Community Centre in Seacroft.
The students hope the theatre will help tackle social isolation among senior citizens living in Leeds.
Team leader Elliott Ward said: "The project has been a great success and has been very well received by the centre and its users. We hope this will lead to us doing more projects with the centre; it has already been noticed by Joanne Brook of Leeds City Council and hopefully this will lead to more beneficial and exciting projects for future Prince's Trust Teams to get involved in."
The cinema has proved popular with centre users. Barbara Kelly said: "These young people have spent a lot of time doing this and it looks really good. It will be nice to come here on an afternoon, get away from it all and enjoy a film."