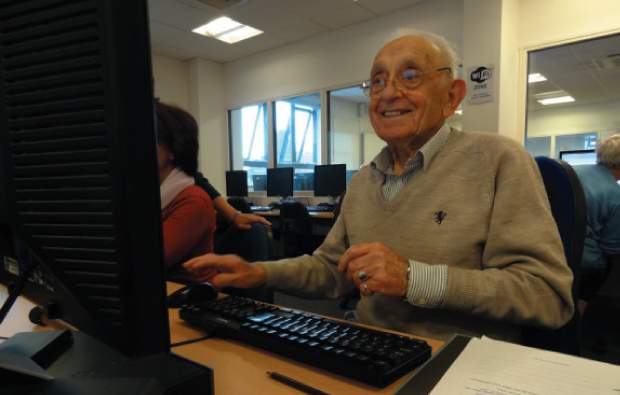 Ninety-year-old Stanley Lee has been getting to grips with getting online thanks to a free IT course for mature students at a Hampshire college.
The IT for over 50s classes, run at Barton Peveril College, focus on the basics of using a computer and accessing the internet. Stanley is one of the oldest learners at the college.
"I don't like sitting still but this keeps me busy and is a good way of staying in contact with the outside world," he said."My grandson's work takes him overseas a lot so I want to keep in touch by email."
Elizabeth Caush, adult learning business development manager, said: "It's my firm belief that it's never too late to learn, also that more mature learners appreciate the relaxed atmosphere in which this course is taught.
"Some people who have completed the course can now email grandchildren and children abroad, keep in touch with friends, search websites for good deals and research their individual interests online. For those determined to embrace new technology it really does open up a whole new world."