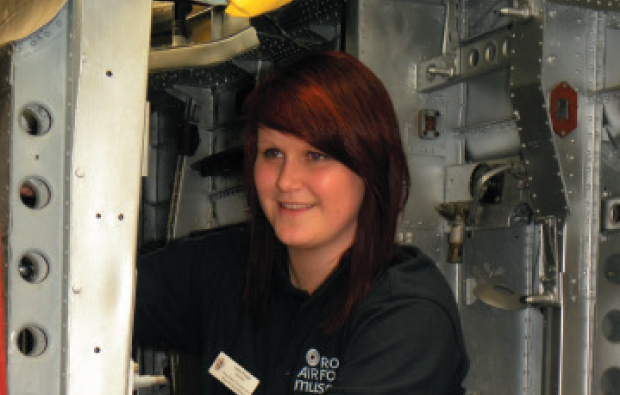 A student training in carpentry at a Royal Air Force (RAF) museum in Shropshire has been crowned Apprentice of the Year.
Laura Pringle, 20, who studies at City of Wolverhampton College, was presented with the award for the intermediate category at the Skills Show in Birmingham.
"I am overwhelmed with excitement and seeing the pride on my mum's face when I told her has made all the effort worthwhile," said Laura.
Mick Shepherd, the RAF museum's training man ager, said: "Laura initially applied to become an engineer specialising in the restoration of metal aircraft. However, during her interview she showed such an enthusiasm for the work being done in our carpentry workshop that we asked her to be our first aircraft carpentry apprentice.
"Laura's progress so far proves it was the right decision for us as well as Laura."
"She joined us in 2010 and since then has gone from strength to strength not just at work but also in her studies with City of Wolverhampton College."