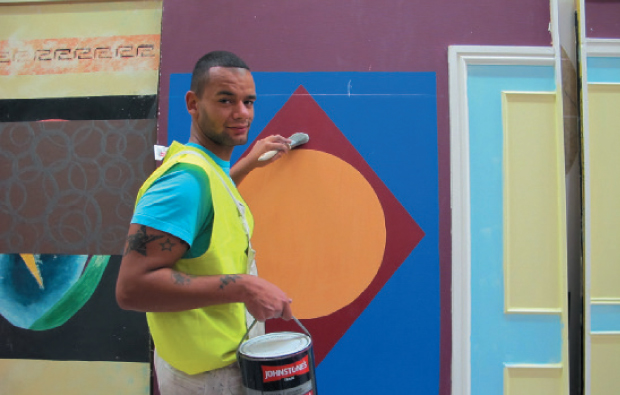 A West Midlands student has been brushing up on his skills for a chance to win £2,000.
Walsall College painting and decorating apprentice, Daniel Warner, 19, will be tested on his paint and tool selection, as well as how he applies stencils, at the Young Painter of the Year finals, run by Johnstone's.
"I've been putting some extra practice in ahead of the final and I'm really looking forward to showing my skills on the day. It would be amazing to win," said Daniel.
Barry Hill, construction curriculum manager, said: "Daniel is an exceptional apprentice and is a credit to the college and his tutors. He is also a great ambassador for the apprenticeship programme itself, demonstrating the high level of skills those undertaking this kind of training can achieve."