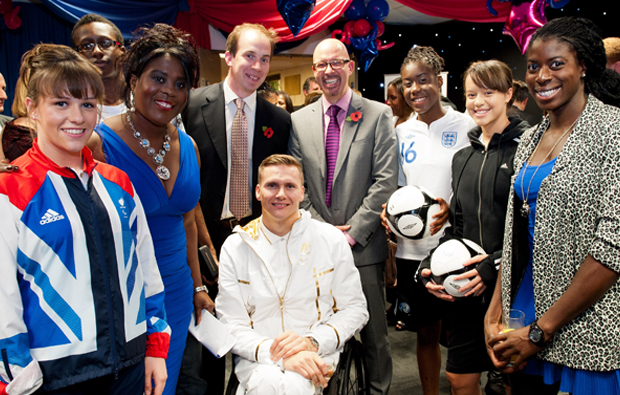 Olympic and Paralympic gold medal winners have helped to raise £32,000 to support hard-up students in East London.
Record-breaking track athlete David Weir and 400m champion Christine Ohuruogu were among guests at the launch of the Learning Revolution Trust at Newham College.
The charity has been set up to help learners of all ages to pay for fees, books, travel, meals and other course expenses.
More than 200 people bought tickets for the event, which was hosted by six-times Olympian Tessa Sanderson.
"The Learning Revolution Trust is about helping people in the East End, the young, the old, the short and the tall. It's about putting them on the right track," she said.
The charity was set up by Newham College with support from the Tessa Sanderson Foundation and Academy.
Trust chair Martin Cumella said: "We believe in the transformational power of learning to change people's lives and opportunities. We believe no one in Newham or East London should be deprived of the opportunity to go to college because of hardship."