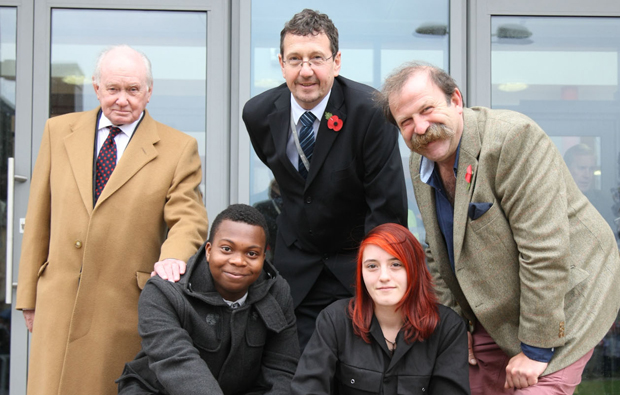 Celebrity engineer and inventor Dick Strawbridge was on hand to open a Yorkshire college's new £7.5m engineering base.
Kirklees College marked the opening of its state-of-the-art learning centre with fireworks, tours and demonstrations, and a guest list of careers advisers, local business men and women, students and education partners.
Dick said: "Being an engineer is fundamental — it's all about life and what you do with your life. You've got your lives ahead of you and you can make a difference because engineers make a difference.
"The world is there to be changed. What's going to happen in your lifetime is going to be phenomenal, and you can make it happen." Around 1,000 engineering and motor vehicle students will pass through the new building's doors every week, including 350 apprentices with employment in industry.
The new centre's facilities include maintenance and fabrication workshops, and mechanical workshops, demonstration areas, classrooms, a student refectory and offices for staff.
The college's governing body chair Jeff Dakers said: "This building is for the future. All buildings make statements, and what is being built here is a statement about the future of engineering in our area."