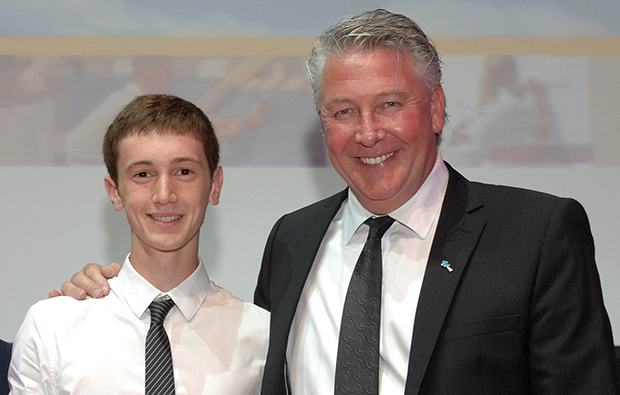 A cabinet maker struck gold as his West Sussex college scooped the UK's best performer title at a construction sector competition.
Celebrity builder Tommy Walsh, formerly of BBC show Ground Force, was on hand to dish out awards with Edward Harringman, 19, claiming top honours at the Skillbuild finals.
Meanwhile, Chichester College got the overall award for the performance of its five level two and three diploma students at the Preston event, held over three days last month.
The college beat 184 other colleges to the best performer gong with students Edward, Steve Pickton, 18, and silver-winning Alistair MacAllan, 22, competing at cabinet making.
Ben Shotter, 19, came fourth in carpentry and Richard Freshville, 29, was put through his paces at painting and decorating.
John Bradbury, construction course leader at Chichester College, said: "This was a total shock — to think we outperformed so many colleges is excellent."
Principal Shelagh Legrave said: "This is a wonderful result. I'd like to congratulate our five students who competed, and in particular Edward Harringman."