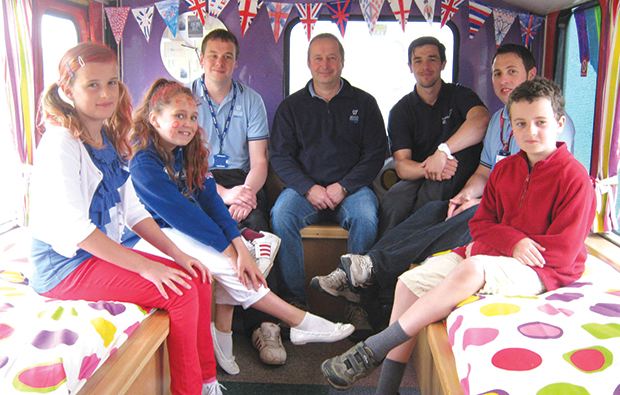 It was all aboard for primary school children in Somerset as they hopped on to a double-decker bus converted by construction students into a study area.
The £5,000 project was dreamed up by year 5 and 6 pupils at Aschcombe Primary School. It won a grant from North Somerset Council to pay for materials for the bus, which was carried out free by students at Weston College.
The bus, which was bought in Essex from the internet, has a chill-out zone with bean bags. It is used for lessons as well as at playtime, and has its own bus stop.
Shaun Canniford, construction lecturer, said: "We were delighted to help with such a novel project. The children love what we've created and we hope to get involved with renovating the upper deck."
Tina Langston, teaching assistant, said: "They thought of Astroturf, an old train carriage and even a yurt. We are quite a big school with 420 pupils, so they decided on a double-decker bus as the train carriage was too expensive.
"The children go on ten-at-a-time with little bus tickets and they just love their unique learning bus."