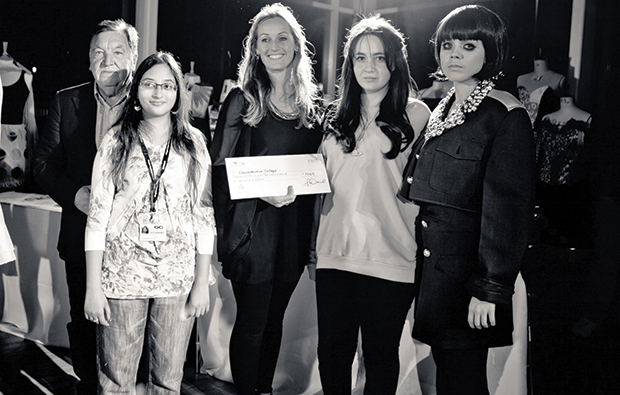 Models stormed the catwalk dressed in creations by Gloucestershire's best young fashion designers in sell-out shows for Cheltenham Fashion Week.
Hosted at Gloucestershire College, the shows were judged by designer George Davies, who launched the Per Una range at Marks & Spencer and George at Asda.
He was joined by fashion journalist Sarah Hayley and hair stylist Stuart Holmes.
More than 800 guests came to see the designs from 20 education providers across the county.
Laxmi Chavada, 20, and Stephanie Allen, 21, won £1,000 for Gloucestershire College when they were crowned the winners of the college and sixth-form category, and were offered a two-week placement with Mr Davies' team.
"The standard of the show was truly excellent, nothing I have seen has been average," said Mr Davies. "Congratulations to everyone who has taken part. The winning designs are amazing. As a designer it's important to be versatile and you can see from the pieces I have chosen they do this perfectly."