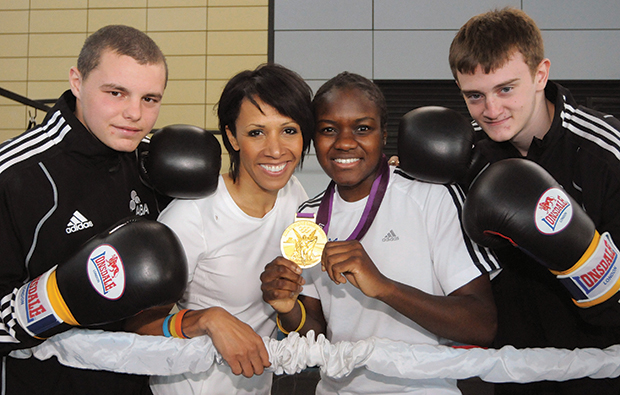 Double Olympic gold medallist Dame Kelly Holmes joined London 2012 boxing star Nicola Adams to pass on their sport skills to students in the north east.
Football freestyler John Whetton was also on hand to teach Gateshead College students tricks at the launch of the sports scheme run by Kelly Holmes Education in which students traded blows with gold medallist Nicola in a boxing masterclass.
More than 400 sport academy students will be tutored by some of the country's top sporting talent as part of the programme, with double cycling Olympic medallist Bryan Steel and judo Paralympian Darren Harris providing coaching.
The college is the first education provider to work with the Olympic medallist's foundation. "For me this is a great way to put something back to support the next generation and inspire the students to dream big and achieve their sporting goals," said Dame Kelly.
"I'm looking forward to sharing the journey with these talented students."
Boxing studies student Liam Kelly, 18, from Consett, said: "To be able to come to college and be coached by Olympic champions is absolutely amazing and something that we'll all remember for the rest of our lives."
Nicola Adams said it was great to meet everyone at the college. "They gave me a terrific reception.
"The programme with Kelly Holmes Education is fantastic and the students have such amazing opportunities to learn from the very best."