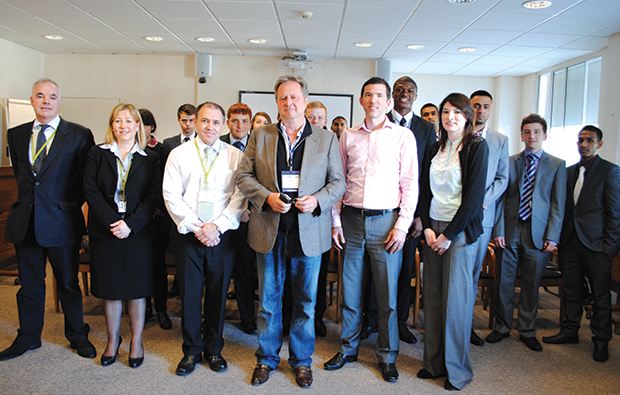 Premier League outfit Tottenham Hotspur have teamed up with a London college to develop students' leadership skills.
The College of Haringey, Enfield and North East London welcomed Leadership through Sport founder David Pinchin to speak to 15 recruits on the subject.
The exclusive programme, run at the college in association with Spurs and the sport charity, is designed to help young people become leaders in business, sports or community action.
The students, who were all picked from the college's accounting academy, took part in a rigorous selection process to assess their leadership and business skills.
Each candidate took part in a series of interviews, as well as activities leading and coaching young footballers.
Tracey Kiangebi, one of the students taking part, said: "My long-term goal is to work in management, but I want to make sure that I have the full range of skills especially being able to support and develop staff and a team."
Paul Head, principal, said: "We are delighted to be working with such a top flight premier league club, which also has an excellent reputation for meaningful community outreach and involvement."