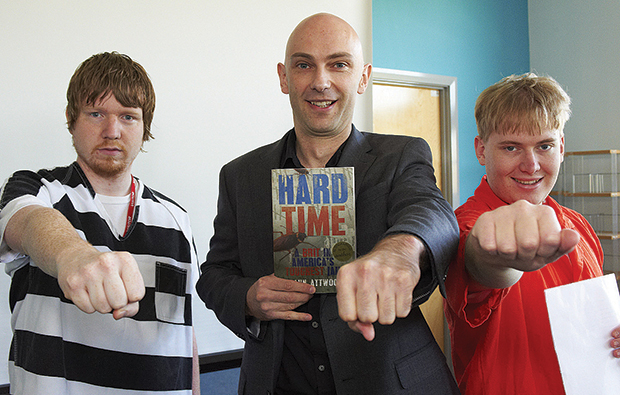 The cautionary tale of ex-con Shaun Attwood was one of the highlights of a tolerance and respect day at a Cheshire college.
An audience at Macclesfield College was enthralled by the former stockbroker's speech, in which he told of his time spent as a prisoner in the notorious Arizona state jail system having become involved with drugs.
"The focus of my talk was on jail conditions, gangs and the realities of living in the prison with the highest death rate in the US," said Mr Attwood.
"The students could relate to me — at school I was a model student and went to university. I am not some tough guy. It is a true story and they recognised that. It makes people really think about the consequences of the decisions they make."