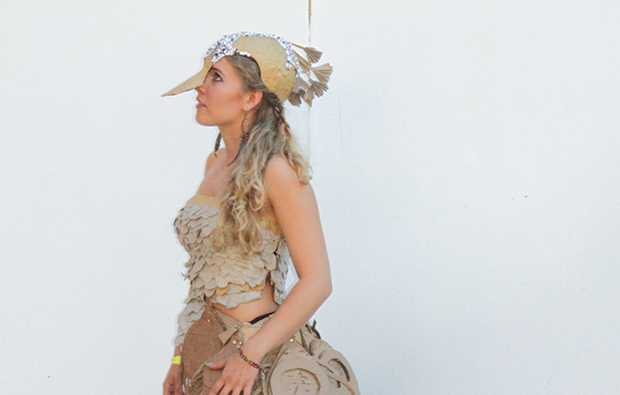 Art and design students at a Somerset college strutted their stuff on the catwalk in cardboard couture costumes.
Youngsters at Strode College created sturdy costumes in just one-and-a-half days after getting back from the summer holiday before the project finale – a catwalk show in front of other students and staff.
The glamorous costumes included Peacock, Rio, Bird of Paradise, Angel, Tribal Warrior Bird and Corpse Bride.
Duncan Cameron, Strode College's sculpture teacher, said: "We always kick off the year with a project to warm up the students' creativity after the summer holidays and to get them working together."
Students who worked on the cardboard costumes are studying art and design for level three extended diplomas and foundation pre-degree diplomas.