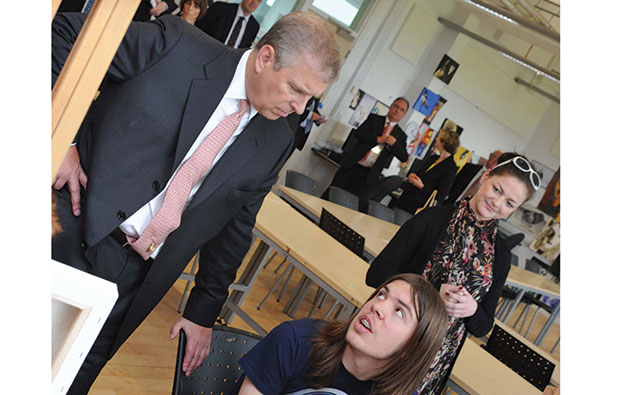 The Duke of York opened a £12m state-of-the-art sixth form building at Stockton Riverside College on September 5.
The first students through the doors were greeted with a bright, Tardis-like building, full of state-of-the-art equipment, providing them with opportunities that were impossible in their old building.
The new facilities include a geology lab, a TV studio, digital media rooms, and a central sound recording studio.
The new £6m SRC Sports Centre has a climbing wall, all-weather pitch, badminton and trampoline facilities — all available for students and the local community.
The students' learning experience is at the building's heart. A central learning area with student help desk can be seen from all levels of the building as a result of two atria, which allows light to flood in.
Mark White, vice-chair of the SRC FE Corporation, said: "The pride of the staff and students who attend SRC Bede Sixth Form, their loyalty to this area, the culture and ethos of this small sixth-form college – everything that they stand for is represented in the design of this wonderful building.
"It's a very special place, not just because of its design and the fantastic facilities it has provided, but for what it represents for its people and the wider community. We are extremely proud of it and thrilled that its importance to this area has been recognised with this official opening by The Duke of York."