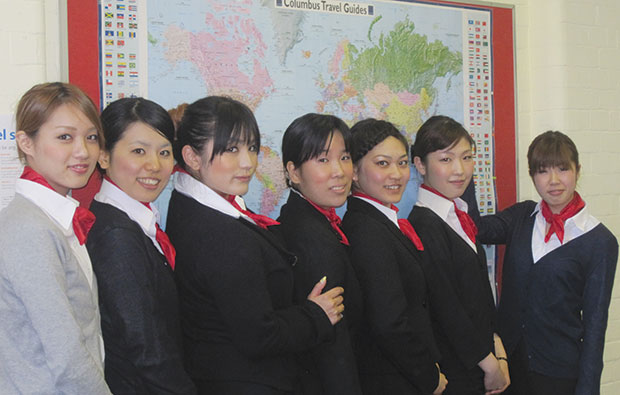 Seven jet-setting students have been in Bournemouth this summer learning the skills of airline cabin crew.
After three weeks' intensive training at Bournemouth and Poole College's Lansdowne campus, and working on British Airways' cabin simulators, they were due fly home to Osaka, in Japan.
All seven hope one day to be soaring across the world using the skills they honed in Bournemouth to serve long-haul passengers.
The college claims to have developed a global reputation for training cabin crew, having forged strong links with Japanese colleges.
Student Shoko Koga said: "We had a wonderful time and learned so much.
"The college staff made us feel so welcome. We fell in love with Bournemouth and it's lovely climate. Maybe one day we will be serving Bournemouth people on long-haul flights to our own country."