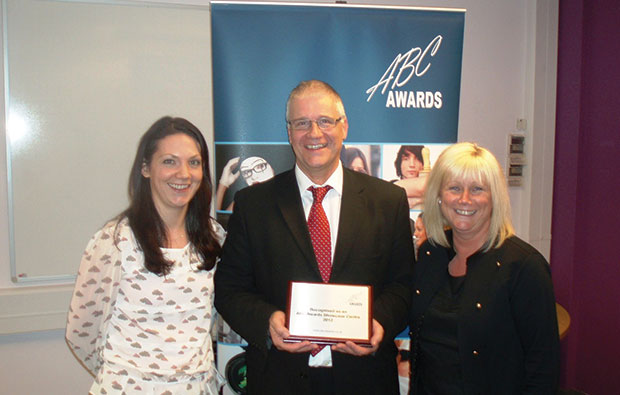 Chesterfield College's fabrication and welding department has been heralded as a national showcase centre by ABC Awards, becoming the first in the UK to gain the accolade.
The initiative from ABC Awards celebrates centres that it feels represents excellent delivery of the entire suite of fabrication and welding qualifications and whose students achieve the right level of qualification. As a national showcase centre, the department can now act in an advisory and guidance role to other centres across the country.
Bernadette Done, business development manager for national PR and customer satisfaction at ABC Awards said: "The ABC Awards showcase centre initiative was established so we can point new and struggling centres in the direction of established centres that we know have good working practices and are willing to share ideas, offer help and give advice.
"As Chesterfield College has worked with ABC Awards for a number of years, in particular, the relationship between ABC and the fabrication and welding sector has been mutually supportive, we feel that by including Chesterfield as a showcase centre will strengthen this working relationship further. We are confident we can direct centres to Ray Peet, student support manager for engineering, and his team at the College for help and advice."