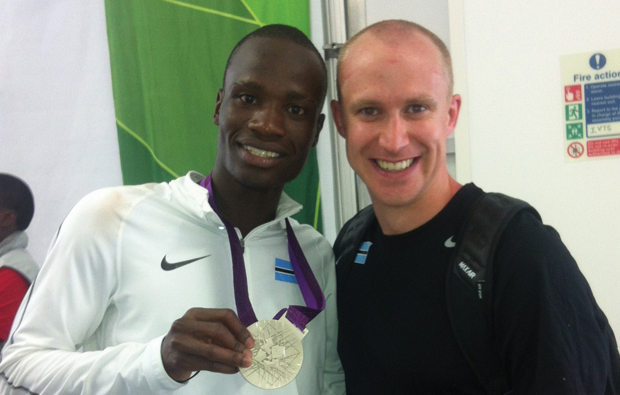 West Cheshire College sports tutor Simon O'Brien has returned from the Olympic Games after working as the sports therapist for the Botswana team.
Mr O'Brien worked with four athletes throughout the games, including 18-year-old Nijel Amos who won silver in the men's 800m, breaking the world junior record.
"I was selected to be the official masseuse after I emailed a couple of small countries volunteering my services. Bostwana got back to me asking for my assistance," he said.
"The experience was amazing. Being in the Olympic Village was like a different world and watching Nijel win silver and break a record against world-class athletes, was unbelievable.
"I met so many great athletes including Usain Bolt, Rebecca Adlington, Oscar Pistorious and my hero James Cracknell."