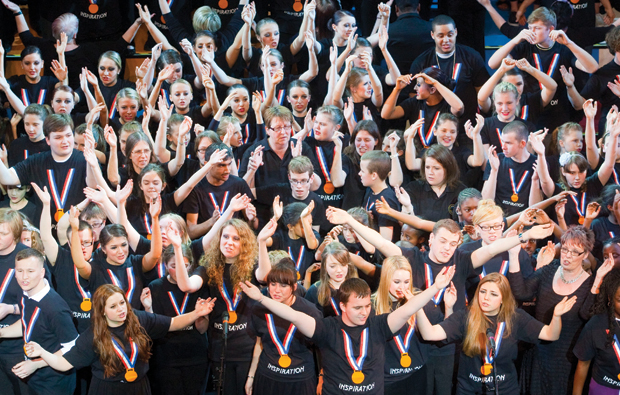 Performers from the Havering College's Olympic-themed show Inspiration entertained thousands of spectators as they relaxed between Paralympic events.
A group of 50 young people from the college and other learning partners staged a mini-version of their show on the Olympic Bandstand.
Inspiration is a music, dance, and performance art spectacular themed around the Olympics and Paralympics. It was first performed at at the London Palladium earlier this year as part of the official Cultural Olympiad.
Julie-Kate Olivier, daughter of Sir Laurence Olivier, Dame Joan Plowright, and Tim Faulkner — whose credits include Casualty, Inspector Morse and Allo! Allo! — co-presented the show.
Director Peter Dayson, who lectures in music at the college, said:
"To be invited to perform on the Olympic Bandstand is a once-in-a- lifetime experience for these young people. It was a spectacular looking stage and everyone was incredibly excited.
"Another group of our students recently performed for spectators attending the showjumping events in Greenwich Park. It was a great honour to be invited to be part of the entertainment for the Games."