Award recognises Bolton College student's dedication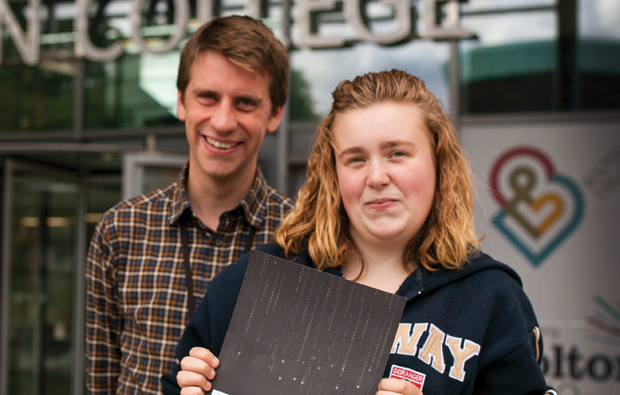 Bolton College student Danielle Conn has received the Vinspired award for her dedication to volunteering.
Danielle, 18, who is studying performing arts, fits her many volunteering activities around her college work. She helps with enrolments, regularly giving tours to new students, as well as helping out at a summer school and charity shop.
"I started volunteering to build up my confidence and to gain more experience for my CV," she said. "I've really enjoyed it so far and met so many different people. I really would encourage anyone to get involved
with volunteering if they can."
David Birchall, Bolton College student liaison officer, said: "Danielle's volunteering efforts have benefited so many people in both the college and in the various communities she is part of. She is a very busy young woman, who is always happy to help others with a big smile on her face, and is more than deserving of this recognition."
Terry Ryall, chief executive of Vinspired, said: "Giving 100 hours to good causes, free, is no mean feat, but sadly one that all too often goes unnoticed. The v100 will give Danielle an official record of her efforts, which she will be able to use in job or university applications in the future."