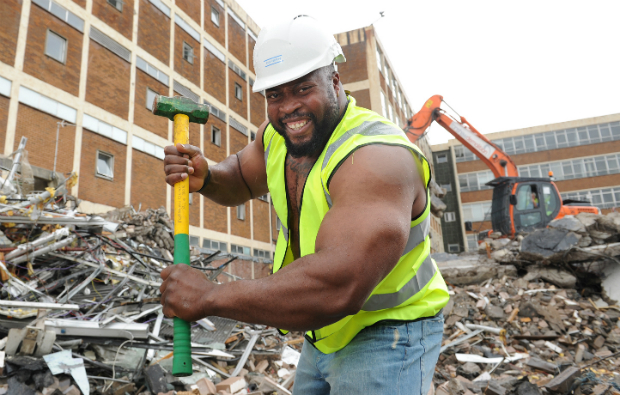 One of the world's strongest men has made the trip to Blackburn College to help knock down its seven storey Feilden Street building.
Mark Felix, a strongman competitor and regular entrant to the World's Strongest Man competition, has joined the staff from the college for the last phase of the building's demolition.
It is estimated to take around eight weeks, and will make way for a future development zone to extend the campus.
Phil Watson CBE, the vice chair of governors said: "The Feilden Street building has given both the town and the college around 50 years of service and I'm sure holds lots of memories for those who have worked and studied in it.
"Its demolition is one of the final parts of the college's master plan to create a world-class campus, which started with the completion of the St Paul's Centre in 2007, followed by the building the University Centre in 2009 and the Beacon Centre last year and will be furthered enhanced by the creation of specialist STEM (Science, Technology, Engineering and Maths) building next year."