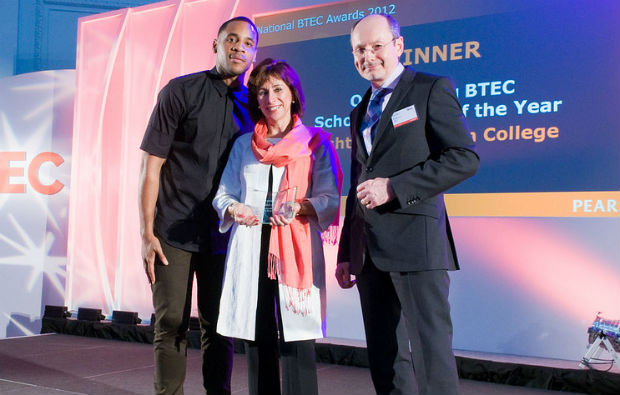 Ashton Sixth Form College outshines hundreds and wins outstanding BTEC College of the Year.
The national award recognises the exceptional results that students studying vocational courses achieve at the College, with grades significantly above the national average and amongst some of the highest in the country.
Radio 1 DJ Reggie Yates hosted the National BTEC Awards, attended by winning students, teachers and leaders in education. The ceremony, held at the Royal Horticultural Halls in London, featured a speech by MP David Willetts, Minister of State for Universities and Science. Pearson, who own Edexcel, the awarding body for BTECs, received over 500 nominations across the 15 award categories.
Dr Janet Nevin, principal of the College, said: "I am extremely proud of the staff and students at Ashton Sixth Form College whose achievements have now received national recognition. The college's commitment to excellence in both vocational and academic pathways demonstrates the importance of a broad curriculum offer of the highest quality and I am delighted that we have served the young people in the borough of Tameside so well."
Reggie Yates said: "Ashton Sixth Form College has shown real passion and commitment and deserves to be put on a pedestal as an inspiration to others."