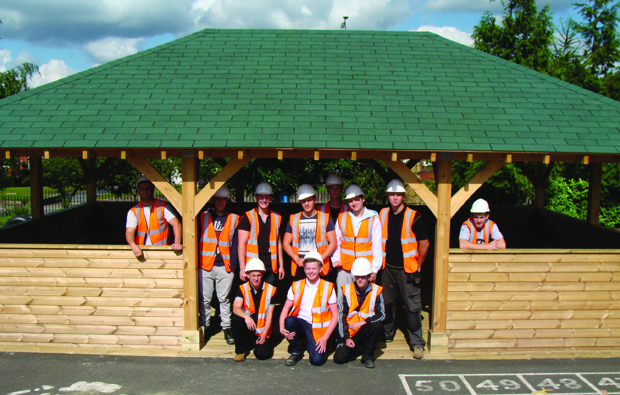 Bernie Casey, curriculum manager for carpentry and joinery at Warrington College, was delighted when St Bede's Catholic Junior School in Halton approached him to build them an outside classroom.
The former pupil of the school said: "It's a long time since I've been at the school, but it was a pleasure to go back with such an exciting project.
"Real work experience gives the students an insight into how the industry works, as well as creating an ideal opportunity to put their skills into practice."
Carpentry and joinery students, aged 18 and 19, used Metsä Wood timber materials to construct the outdoor classroom.
Mr Casey said: "After regularly receiving donations of Metsä Wood's premium timber for several years, we knew that the company would be more than happy to supply us with materials for the project. "